Our Partners
---
Variscale Services & Engineering, Inc. (VSEI) works closely with the world's leading technology vendors. Strong relationships with our partner ecosystem help VSEI develop innovative solutions that drive digital transformation and create lasting value for your organization.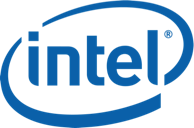 Intel
---
Intel provides advanced processors, memory, storage and networking components that help bring advanced analytics and hybrid cloud capabilities to your business.
Microsoft
---
Microsoft develops, manufactures, licenses, supports and sells computer software, and provides the Microsoft Azure cloud computing service for building, testing, deploying, and managing applications and services.
AMD
---
AMD develops high-performance computing and visualization products to solve some of the world's toughest and most interesting challenges.
Samsung
---
Samsung delivers a new level of performance with memory and storage solutions optimized for server and data center environments.
Western Digital
---
Western Digital provides data storage solutions, including systems, HDD, Flash SSD, memory and personal data solutions to help customers capture and preserve their most valuable assets.
Seagate
---
A premiere HDD and SSD supplier, Seagate helps maximize humanity's potential by delivering world-class, precision-engineered data solutions developed through sustainable and profitable partnerships.
Hynix
---
SK Hynix Inc. is a South Korean supplier of dynamic random-access memory chips and flash memory used in enterprise hard drives, SSDs and memory modules.
Micron
---
Micron Technology produces semiconductor devices including dynamic random-access memory, flash memory, USB flash drives and solid-state drives.
Toshiba
---
Toshiba provides a wide variety of innovative hard disk drive (HDD) products plus semiconductor solutions for automotive, industrial, IoT, motion control, telecoms, networking, consumer and white goods applications.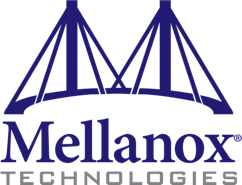 Mellanox Technologies
---
Mellanox Technologies is a leading supplier of end-to-end InfiniBand and Ethernet interconnect solutions and services for servers and storage.
Broadcom
---
Broadcom Inc. is an American designer, developer, manufacturer and global supplier of a broad range of semiconductor and infrastructure software solutions. Broadcom's product portfolio serves the data center, networking, software, broadband, wireless, and storage and industrial markets.
Nvidia
---
NVIDIA GPUs are used in deep learning, artificial intelligence, and accelerated analytics. GPU-based AI helps people in applications ranging from cancer detection and weather prediction to self-driving vehicles.